The perennial shortage of containers in the U.S. Midwest is beginning to hamper the export operations of precisely the kind of small companies that President Obama's National Export Initiative aims to encourage. The shortage, which is a familiar complaint by grain exporters in the Upper Midwest, is impacting shippers in the Rocky Mountain states as well.
"The availability of containers is a problem," said Avram Saunders, president and CEO of LEC, a Colorado-based manufacturer of equipment that protects industrial, energy and technology facilities against lightning strikes. "Colorado is sort of a dead zone with a lot more coming in that going out. There's a shortage because freight forwarders are loathe to have their containers come in here and just sit."
The Boulder-based company, which makes most of its equipment in Colorado, has installed more than 3,000 customized systems in 70 countries around the globe and throughout the U.S., so its supply chain depends on getting containers on a timely basis.
The shortage of containers has not curtailed LEC's export sales, but it does delay export shipments until the equipment is available. Fortunately, the company does not have to maintain a steady just-in-time supply chain to any one location, although it is constantly shipping its equipment to different parts of the world. Sometimes, the company instructs its freight forwarders to switch shipments to an ocean carrier that has empty containers available locally. LEC has not yet had to pay for repositioning of containers.
The company's international sales have grown dramatically over the last five years, with the number of export containers increasing from one or two a week to one or two every day. "We are doing a lot of work in Nigeria, Southeast Asia and to a lesser extent South America," Saunders said. "We do a lot of ocean shipping because our stuff is fairly heavy and bulky." He said the shipments are project-by-project, usually consisting of two or more containers per project.
The company ships its equipment in both full and less-than-full containerloads. It shipped two containers full of lightning-protection equipment to the United Arab Emirates recently. "That project is done, but we get repeat business so the next time around it will be two to three containers again," Saunders said. "We are not stocking distributors of our equipment."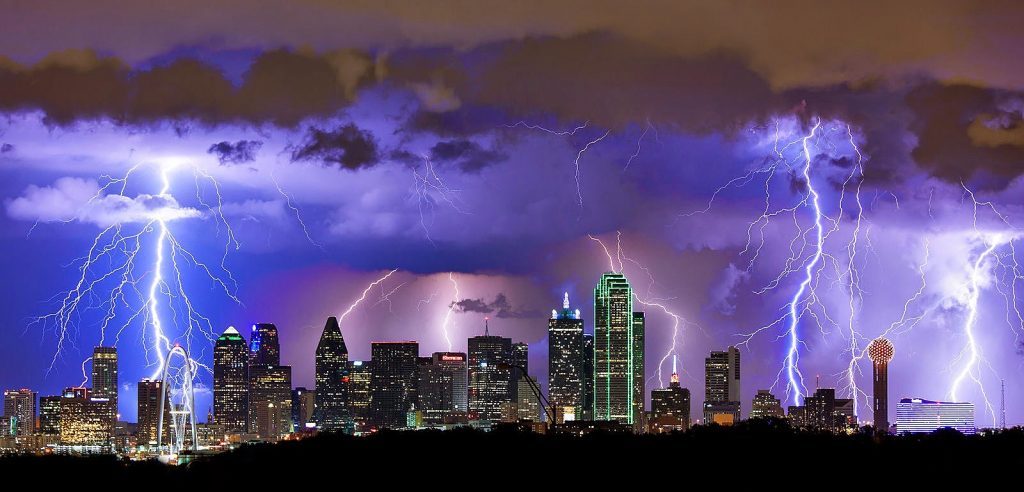 LEC Which Provide Facilities From Lightning Strike
LEC, which stands for Lightning Eliminators and Consultants, got its start more than 40 years ago when NASA was experiencing serious problems from lightning strikes at its rocket-launching facilities in California and Florida. It asked Roy Carpenter, a Rockwell International engineer, to figure out an alternative. "The traditional approach was Ben Franklin's, which hadn't changed since he flew the kite 250 years ago," Saunders said. "If you've got a billion-dollar facility or a rocket sitting on a launch pad, you don't want to be attracting one of the most powerful forces of nature to it, which is what a lightning rod does."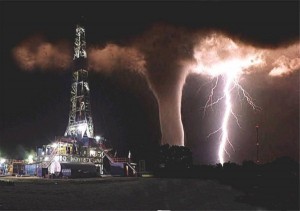 Instead, Carpenter designed equipment that creates an ion field that keeps lightning from striking the equipment it protects. The resulting technology is heavily used by major oil companies around the world to protect their facilities. "We protect Exxon's massive facility in Baytown, Texas, and its chemical facility in Singapore, which is two square kilometers. We work with Chevron Bangladesh, BP and Shell, including many in the emerging markets," Saunders said.
LEC outsources all of its transportation needs to a handful of freight forwarders, including Expeditors International and AIT Worldwide Logistics. Saunders complained about the ever-rising costs of ocean shipments. "I never want to pay what I'm paying, but I don't have much choice," he said. "The real killer is air freight, but more often than not the client is paying for that. We generally do freight as an add-on to our clients, and they understand it, but we attempt to keep our pricing reasonable, so when we have these add-ons, like Abu Dhabi or Dubai, it's not a terrible crisis."
The company, which has more than $7 million in annual revenue, generates 62 percent of that revenue from international sales, and 38 percent from the U.S. Saunders said his biggest concerns about 2013 are political unrest in places like Nigeria, which is a growing market for its products, but he is even more concerned about the economic uncertainty hanging over the U.S. as a result of the year-end fiscal cliff. "That 38 percent is very important to us. If that begins to fall apart, then we've got real trouble."
Contact Peter T. Leach at pleach@joc.com and follow him at twitter.com/petertleach.