Lightning Protection Summit 2013
Lightning is coming: More of it and More Often!
Is the Oil and Gas Industry Ready? 
Learn about effects and impact increased Lightning Strikes will have across the globe with the most recent research, data and testing provided presented by the University of Colorado's Dr. Al J. Gasiewski and contributed to by MIT's Dr. Earle Williams.
Learn about Lightning Protection "Best Practices" and solutions implemented around the world with a 99.87 % success rate.
Discuss the needs of the Oil and Gas Industries in correlation to Lightning Protection and the earths changing weather.
Lightning events are on the rise, predicted to strike with more frequency, more often, more forcefully all over the world. Locations that have not experienced a large amount of lightning in the past will start to do so more often and with larger impact leaving facilities and companies vulnerable to disasters that could cost millions of dollars. Preparation is key for the protection your organization's bottom line and safety. Learn the facts and best practices in line with the repercussions of our changing weather patterns at Lightning Eliminators' Lightning Protection Summit for Oil and Gas executives and take charge of this actuality before it takes charge of your company.

Albin J. Gasiewski Ph.D
Professor Gasiewski received the Ph.D. degree in electrical engineering and computer science from the Massachusetts Institute of Technology in 1989. Previously, he received the M.S. and B.S. degrees in electrical engineering and the B.S. degree in mathematics from Case Western Reserve University in 1983. From 1989 to 1997 he was faculty member within the School of Electrical and Computer Engineering at the Georgia Institute of Technology in Atlanta, GA. As an associate professor at Georgia Tech, he developed and taught courses on electromagnetics, remote sensing (including radar and radiometry at both the undergraduate and graduate level), instrumentation, and wave propagation theory. From 1997 through 2005 he was with the U.S. National Oceanic and Atmospheric Administration's (NOAA) Earth System Research Laboratory (ESRL), in Boulder, Colorado, USA, where he was Chief of the Microwave Systems Development Branch of the Physical Science Division.
In January 2006 he joined the faculty of the Department of Electrical and Computer Engineering of the University of Colorado at Boulder, where he is Professor of Electrical and Computer Engineering and Director of the CU Center for Environmental Technology (CET). His technical interests include passive and active remote sensing, radiative transfer theory and applications, electromagnetics, antennas and microwave circuits, electronic instrumentation, airborne sensors, meteorology, and oceanography. Prof. Gasiewski is a Fellow of the IEEE, and was the 2004-2005 President of the IEEE Geoscience and Remote Sensing Society. He was the General Co-chair of the 2006 International Geoscience and Remote Sensing Symposium (IGARSS 2006), held in Denver, Colorado. He is a member of the International Union of Radio Scientists (URSI), where he currently serves as Vice Chair of USNC/URSI Commission F. He served on the U.S. National Research Council's Committee on Radio Frequencies (CORF) from 1989-1995. Prof. Gasiewski is a member of the IEEE Committee on Earth Observations (ICEO) ExCom and IEEE Geoscience and Remote Sensing Society AdCom.

---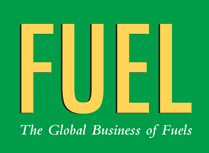 ---
Featuring
Albin J. Gasiewski Ph.D
Professor of Electrical and Computer Engineering Director, NOAA-CU Center for Environmental Technology, University of Colorado at Boulder
Presenting: The Weather Event Effect: The Lightning Protection Imperative

Date: May 8, 2013
Where: Houston, Texas
Location: The Petroleum Club of Houston
Address: 800 Bell, 43 Floor Houston, TX 77002
Time: 5:30 p.m. – 8:30 p.m.– Dinner will be served

5:30 PM – 6:30 PM – Cocktail Reception
6:30 PM – Dinner Served
6:45 PM – 7:30 PM – Dr. Al Gasiewski
7:30 PM – 8:15 PM – Lightning Protection Solutions and Best Practices
8:15 PM – Questions and Answers

Who should attend: Oil and Gas Executives such as, Director, V.P., Sr. V.P., President, GM and C-level
Contact JoOnna Silberman to register or if you know an executive who should attend and for any additional information you require or questions at: JSilberman@lightningprotection.com or call 303-951-3158