With over 45 years' experience, LECs consultants, engineers, and integrated services, guarantee expert advice.
With LEC's unique combination of experienced consultants, engineers and integrated services, you can rely on expert advice backed by over 45 years of experience. LEC's services have provided lightning protection, grounding and surge protection solutions throughout multiple industries providing greater lightning safety, savings and efficiency using a proprietary approach to risk reduction. The necessary services are dependent on your company's lightning safety requirements. They can be as simple as a technical review or as extensive as a site survey. An LEC sales associate will be able to help you determine what your needs are.
Step One:
Consulting
A Technical Review is conducted in house by a solutions specialist, at no cost and is based on photos, drawings and building plans provided by the client, and provides basic lightning protection recommendations which will enable an initial understanding of what your facility should plan for.
A Site Evaluation includes an on-site visit by one or more of our lightning protection solution experts. This visit can range from one day to a comprehensive multi-day event for large sites with complex electrical systems. Overall cost is based on the complexity of the site and will generate a 'scope of work' which will allow a facility to better understand the dangers and analyze the lightning safety risk their site faces from lightning's direct and secondary effects.
Step Two:
Design Study
A Design Study specific to DAS includes our lightning protection engineering team visiting the site. It provides a more detailed and scientific evaluation of your site's lightning safety exposure and options for lightning protection. You will receive a formal report, a lightning strike probability analysis and a transient analysis, as well as risk assessment as per IEC and IEEE. Sometimes this report will include site specific drawings of recommended designs.
Site Survey
Site Survey is conducted after a purchase is made and requires a lightning safety engineer. It is the final stage in designing a solution tailored to your lightning protection requirements and includes all aspects of Risk analysis and design to produce detailed engineering drawings and system specifications in addition to providing a hands-on approach in the installation process.
Smart Ground® Testing
Smart Ground™ Testing is an advanced lightning protection ground audit system that produces highly accurate results, even on energized systems. Unlike traditional tests, Smart Ground utilizes sophisticated computer modeling, includes a complete professional analysis to IEEE/IEC standards, and provides practical recommendations to improve your grounding system and lightning safety.
Step Three:
Installations
LEC offers supervisory support or full installation services, dependent on the project. Should your company opt to engage a subcontractor or do it yourself, LEC will train the crew while directing installation and certifying applicable warranties. Full Installation is turn-key and LEC provides all equipment, supervision and physical labor to perform the installation.
System Recertification
Yearly recertification is needed to maintain the terms of the no-strike warranty issued with every Dissipation Array® System (DAS®).
The Dissipation Array System (DAS) lightning protection products comes with a one (1) year Limited Warranty.The Limited Warranty can be extended for additional 12 month periods upon completion of an inspection and any required repairs.
Recertification Includes
An inspection of the LEC Dissipation Array System & grounding connections
Minor repairs as needed
A system configuration evaluation
LEC Chem-Rods are inspected & refilled
LEC surge protection suppressors are inspected & verified to be working properly
Panoramic photographs of the site are taken if allowed
A report outlining the lightning safety findings & corrective actions if any is issued to the customer
Warranty Certificate reinstating the system warranty is issued if the site meets LEC's design specifications
LEC Can Provide
Technical and engineering expertise
Lightning Protection Consulting
Control cost
Lightning Safety
Enhance functionality
Hire labor
Supervise crews
Subcontract for equipment
Turnkey pricing (insurance, permits, project management)
Overcome installation obstacles
Inspect new installations done by customer provided contractors
Maintain existing systems with yearly recertification visits
LEC is a member of many safety organizations now required by industry including: ISNetworld, DISA, PICS, and Safeland
Our supervisors are trained in antenna and tower climbing, Offshore HUET & Water Safety Survival, and CPR & First Aid
TWIC Cards, background checks, visas & immunizations
Services & Consulting Overview
Terms & Conditions of Sale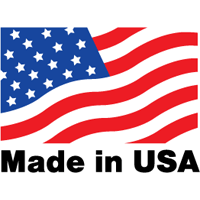 Call : 00 1 303-447-2828 or 1 800-521-6101
email : info@LECglobal.com
LEC Services & Consulting Group
Lightning Safety
LIGHTNING PROTECTION SERVICES
We all know that lightning is dangerous, so it only makes sense to understand the different ways of protecting oneself.
When you are outside:
• Stay away from concrete walls and floors. The metal wires and bars inside them are good conductor of electricity.
• Trees are not safe as well. The moisture within it or in between the bark and wood are easy accessible path for a lightning strike to ground itself.
• Avoid leaning against vehicles. Though you can take shelter inside the vehicle; just roll up the windows and avoid touching the metal frame or the steering wheel.
• Stay away from shorelines, railroad tracks, metal fences, flagpoles, or poles.
LIGHTNING PROTECTION SERVICES
What is the best thing to do?
The best thing to do when you are caught outside during a thunderstorm is to squat down on the balls of your feet with as little contact with the ground as possible. Wait for the thunderstorm to pass before moving.
However, looking out for the warning signs and taking appropriate measures is always in better than being caught in a storm. Watch for an ominously darkening sky, crackling sound on AM radio or hear the weather forecast before venturing out.
When you are inside:
The safest place to be during a thunderstorm is indoors. Most houses and buildings are now protected by Lightning rods that direct the current safely to the ground. Still to ensure maximum lightning safety:
• Avoid using any wired appliances or devices
• Don't take a bath and stay away from any water body
• Electrical wiring is equally dangerous
• Keep all windows and doors closed
LIGHTNING PROTECTION SERVICES
However, these rods do not provide maximum lightning safety. Now, with the development of technology the new lightning 'safety' rod can deter the clouds form 'striking' altogether.
This technology – the Dissipation Array System (DAS) reduces the electrical fields in a storm, preventing the protected area from experiencing a lightning strike. This proven method since 1971 is now been used to protect residential, commercial and industrial facilities. Patented by LEC, it comes with a 'No-Strike' Warranty.
LIGHTNING PROTECTION SERVICES
Gathering it all together:
• When no shelter is available, get low to the ground without lying flat
• Avoid water bodies like swimming pool and lake
• Close doors, windows, and electronics when indoors
• When inside a vehicle, roll up the windows and do not touch the metal frame
Last but not the least, install a lightning protection system with DAS technology and secure your home and peace of mind.