Lightning Prevention & Lightning Safety
Dissipation Array System (DAS®)
LEC lightning protection products include LEC's patented Dissipation Array System (DAS) which prevents direct lightning strikes by reducing the electric field to below lightning-collection levels, within the protected area. As a result, the DAS lightning protection systems help to prevent downtime and loss of assets, while increasing lightning safety for personnel.
---
Spline Ball Ionizer (SBI®)
LEC Spline Ball Ionizer (SBI) from Lightning Eliminators is a lightning protection design using a modular lightning prevention component to supplement Dissipation Array installations, and as the first line of defense for structures that require lightweight protection with a low wind profile. Like the Dissipation Array System (DAS), our patented SBI lightning protection technology greatly reduces the risk of direct lightning damage at the protected site.
---
Spline Ball Terminal (SBT®)
Advanced Air Terminal Technology. LEC Spline Ball Terminal (SBT) offers a superior lightning protection alternative to standard air terminals for new or existing lightning protection systems. Unlike traditional lightning rods designed only to collect, the SBT is engineered to both reduce the risk of direct strikes and function as a highly efficient air terminal.
---
Streamer Delaying Air Terminal (SDAT®)
The LEC SDAT from Lightning Eliminators offers an inexpensive lightning protection and lightning safety alternative to standard air terminals for new or existing lightning protection systems. Unlike traditional lightning rods and grounding rods which are designed only to collect strikes, the SDAT is designed to delay upward streamer generation, reduce the risk of lightning damage, and function as a highly efficient air terminal.
Lightning Prevention
Lightning storm is a natural disaster that can lead to loss of life and destruction to property worth billions. Lightning discharge often peaks at 100,000 or more Amperes. A lightning strike near a structure or overhead supply lines can cause a surge voltage on the cable lines and can transmit a momentary high voltage impulse. This surge even if it lasts for microseconds can destroy many electronic components: Air conditioners, satellite dishes, exterior lights, gate control systems, pool support equipment, patios and cabanas, phone extensions, electronic dog fences, and security systems causing expensive downtime and repairs.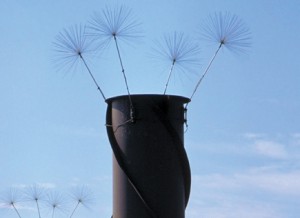 Even if you have installed a full-fledged, state-of-the-art lightning protection system based on Charge transfer system (CTS), you can still not absolutely guarantee against lightning damage to electronics and computers. There is a full range of lightning surge protection devices (SPD) that you can install to protect electrical devices from voltage spikes.
Lightning prevention
How Surge protector devices work?
A surge protector device tries to curb the voltage that is above the required threshold reaching to an electric equipment. These SPDs either block or channel the excessive voltage to the ground.
Variety of Surge Protection Devices
1. SPD Type 1: These devices can discharge a very high lightning current, mainly from ground to the power circulation system. They are installed at the incoming end of the installation in the main electrical switchboard.
2. SPD Type 2: The main purpose of these surge protective devices is to release the charge generated by indirect lightning strokes on the power distribution network. They are also installed in the main distribution switchboard.
3. SPD Type 3: These are surge protective devices installed as a support to Type 2 SPD devices. These are designed to lessen the excessive voltage at the terminals of sensitive equipment. As their current discharge capacity is restricted, they cannot be used alone.
Lightning prevention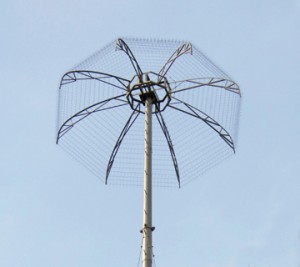 The surge protective devices (circuit breaker or fuse) are selected as per the short-circuit current at the place of installation. Take the help of Lightning Eliminators to help you achieve complete surge protection. Their experienced team is aligned to resolve the most intricate tasks in lightning protection, grounding, and surge suppression. Hurry up! Contact Lightning Eliminators & Consultants, Inc. (LEC) for all types of Surge protection devices for all your critical appliances.