Imagine a situation where the fire, ambulance, and police resources are compromised because the communication network has gone off line due to a lightning strike. A highly risky situation. Thus it has become very imperative for the wireless industry to consider reliable lightning protection systems, assessment, and solutions.
Lightning strikes are an unpredictable natural phenomenon and have devastating effects often causing several millions of dollars of loss at a single plant.
The Telecom and telecommunication industry is one of the fastest growing businesses all over the world. This industry caters to mobile operators, data centers, broadcast industry and even the 911 call centers. It goes without saying that emergency communication operators play one of the most vital roles in the telecom industry. When disaster strikes we all call 911 and we turn to electronic devices to get information on the latest breaking news. But these devices are not entirely protected when it comes to a potential lightning damage.
The ongoing services of this industry have become even more critical. The installations have become highly susceptible to surges caused by lightning because of the increasing use of solid-state devices in them.  Thus the industry requires the most robust and reliable lightning protection system to be in position at numerous critical points in order to assure proper protection.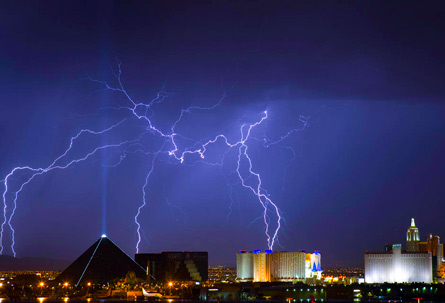 Lightning Eliminators & Consultant Inc. is a professional company that engineers, produces and distributes technology that provides reliable lightning protection systems.  Its patented products protect:
Remote radio head architectures (these support the implementation of 4G and 5G networks). These systems ensure network uptime and preserve the carrier's budgets allocated for maintenance and repairs.
Electric supply lines. These lightning protection systems are deployed at multiple points along the power supply cables and connection point to mitigate the risk to equipment caused due to an electrical They regulate the flow of electricity and keep the systems online without failure.
These are common installations are now found at every telecom site worldwide.
reliable lightning protection systems
Lightning Eliminators & Consultant Inc., have been at the forefront of industrial lightning protection systems for the past 4 decades and have the product and expertise to protect any facility from a lightning strike. They have 14 US patented awards and have been successfully installing and maintaining lightning protection systems and solution in the US and over 90 countries.