Transportation – the only industry committed to delivering goods and people from one place to another safely and on-time. So a threat to this industry via a lightning strike could have adverse effects on property, control equipments, track circuits and of course the travellers. There will be more economic consequences from cancellations and delay than property losses, that is why it need industry's Best Lightning Protection Systems.
Best Lightning Protection Systems
Highly sensitive electronic systems are found within the transportation network. And these are extremely vulnerable to lightning strikes and other electromagnetic interference. Damage caused to them can interrupt operations and incur huge losses.
With LEC's patented lightning protection products, the downtime and the resulting expensive interruption of operations can be reduced to a minimum.
Proper lightning protection and surge suppression help protect the employees, equipment and the services that rely of this equipment.
LEC is positioned as a specialist in the market of Best Lightning Protection Systems, known for using adapted solutions, complying with international standards. They have an extensive lightning protection product portfolio, customized with comprehensive solutions.
They have performed works at numerous transportation facilities and ensure reliable lightning protection. It starts by first accessing the existing grounding system and measure the soil resistivity. Next analyzing the preventive maintenance steps required. Finally, they install or upgrade the lightning protection system in combination with surge protectors.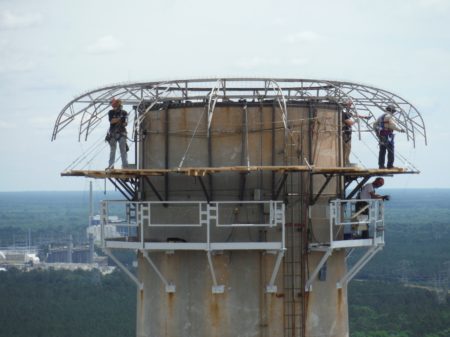 The LEC's Best lightning protection systems for the transportation industry offer:
Reduced downtime, delay, and cancellation of schedules
Protect records, assets, facilities, and equipment
Provide a safe environment for employees and customers
Reduce the vulnerability of interdependent infrastructure
Provide uninterrupted protection against frequent power surges
Protection from indirect lightning strike
Fast response time
Efficient elimination of dangerous overvoltage to very low safe voltage values
The lightning protection products from LEC have been installed at airports, railways and on traffic control enclosures, to name a few. For example in the railway system, LEC's products are installed on the controlling and signaling system, fully electronic level crossing system, on radio masts, at the railway stations, and on the railway vehicles.
However, at an airport, each becon tower is installed with the Best Lightning Protection Systems including air terminal, down conductor and a ground plate.
LEC has decade of experience in manufacturing products that protect and support valuable assets from lightning and power surges. They have delivered highest quality solutions with responsiveness, innovation, and agility.