As more and more complicated and sophisticated machinery are dotting every industry; a need to protect them from a direct lightning strike has become imperative. We all know, lightning is very unpredictable, it will strike without warning or reason damaging anything and everything in its way. It is not only destructive to equipment and systems inside a structure but also destroys business through loss of revenue, downtime and expensive repairs. Lightning Protection Products can only be the perfect solution.
At Lightning Eliminators & Consultant Inc., we are passionate about delivering the best quality solution, especially when it comes to safety and protection.
To help protect industries from a lightning strike, we manufacture the most innovative lightning protection products and our 'no strike' warranty ensures complete protection on all our installations.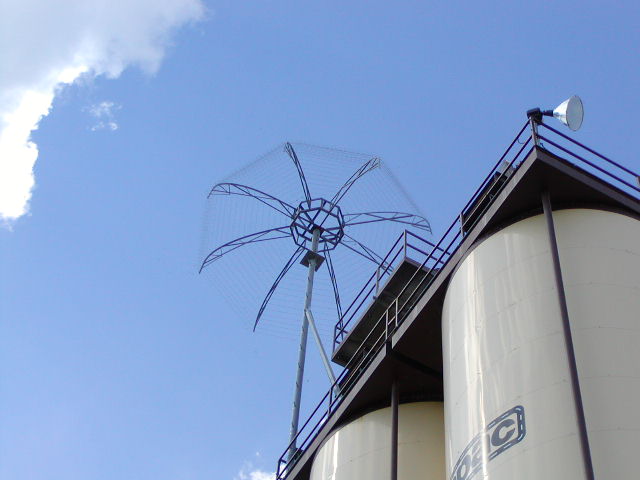 Our lightning protection products include:
Direct strike products
Earthing and bonding products
Powerline products
Surge protection products
Every customized solution addresses critical issues by providing:
Low impedance earthing
Eliminating earthing loops
Surge protection on power lines
Transient protection
Professional system engineering
There are many types of lightning protection products and each of them has sub-categories that are specific to their purposes.
Lightning prevention – LEC uses the most innovative and patented lightning protection products based on Charge Transfer Technology. Dissipation Array System, Spline Ball Ionizer, Spline Ball Terminal, and Streamer Delaying Air terminal prevents the termination of lightning within the desired area of protection. This is coupled with products such as Retractable Grounding Assembly, and in-tank potential equalizer.
Surge protection – this is the most imperative product for every industry as it helps in avoiding downtime and restoration costs that comes with an outage. Facility guard, transient limiters, DC surge protector, hybrid surge protectors for data and telecom application, data line protectors, coaxial line protector are some of our patented products.
We also offer a wide range of services along with our lightning protection products. Currently, we are the nation's largest manufacturer and patent holder for lightning protection. Each of our divisions complement one another in a unique way to provide lightning solutions for every industry. Every day. All over the world. Welcome to Lightning Eliminators & Consultant Inc.