Petrochemical industries are important arteries of individual countries and the entire region. These industries heavily depend on the reliable operation of facilities and electrical and electronic equipments, that is why Industrial lightning safety and lightning protection measures should be considered.

Lightning Safety Services
This sector operates around the clock, and thus are very interested in protecting property and people in line with the company's activities. In event of a natural disaster like a lightning strike, they need to be able to halt the damages and use of flammable and explosive products and evacuate personnel from sensitive areas.
Lightning safety experts at Lightning Eliminators and Consultants Inc., understand the need for these industries to protect production equipment to avoid sudden drops or surge in voltages or even to disconnect from the main supply grid.
Lightning protection Services Are Critical For Petrochemical Industrie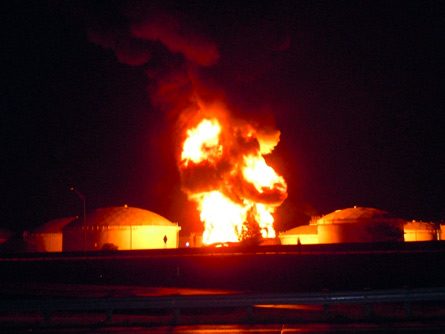 Though every structure is unique requiring different levels of protection, LEC offers some common lightning safety measures to prevent lightning hazards:
Monitor weather conditions
Just in case someone is caught outdoors when the storm is in the area, they should immediately seek appropriate shelter like a building, low ground, in clumps of bushes, fully enclosed motor vehicle, etc.
Alternately, if the lightning is extremely close and you are outside; put your feet together, duck your head on your knees and crouch down low in a baseball catcher's stance.
Follow the 30/30 rule: if it takes less than 30 seconds to hear thunder after seeing a flash, then lightning is near enough to pose a threat
If your hair is standing on its end, you are in lightning's electric field
If a co-worker gets struck by lightning, administer first aid immediately and seek medical assistance. It is entirely safe to touch them.
Seek customized lightning safety solutions from Lightning Eliminators and Consultants Inc.
The company has over four decades of experience in lightning safety and lightning protection for these sectors, continuous research and professional solutions allowing to a considerable reduction of lightning damage.
Next time you are in the path of a thunderstorm remember the above measures and watch out for your safety.