Attend the 1st Lightning Protection Summit and prepare Oil and Gas for what's coming!
As the age of energy exploration, research and manufacturing is increasing, the issue of climate change and erratic weather is becoming more prevalent. Lightning events are on the rise, predicted to strike with more frequency, more often and more forcefully all over the world.
Oil and Gas executives must be aware of these changes and take a proactive step towards protecting their companies, equipment and employees. It is important that the Petrochemical Industry and its vertical markets prepare in advance for this eventuality. That is why we have set up the first annual Lightning Eliminators' Lightning Protection Summit for Oil and Gas Executives.
This summit is specifically designed as an interactive and educational forum for Oil and Gas Industry Executives ONLY to update them on the increased threat of lightning around the globe and what options they have at their disposal to protect their assets and to prepare for the future. Attendees will learn Lightning Protection best practices and solutions from all over the world that have a 99.87% success rate. It will also allow for a healthy discussion led by Albin J. Gasiewski, Ph.D, Professor of Electrical and Computer Engineering Director, NOAA-CU Center for Environmental Technology at the University of Colorado Boulder on the direction of climate change as well as the needs of the industry when it comes to protecting against lightning.
A growing number of international scientists and experts believe that rising temperatures, erratic weather and climate variability caused by global warming have a strong correlation to the increase in frequency of lightning strikes, particularly in areas that become warmer and drier as global warming progresses. And it has already begun to affect many geographical areas all over the world.
Just recently, an Irish group of hikers climbing Mount Kilimanjaro experienced torrential downpour and lightning strikes during their hike near the Lava Towers – a very rare occurrence for that particular area and elevation. One climber was struck by lightning and died. Veteran Irish explorer and climber, Pat Falvey, blames the unfortunate lightning strike on global warming and the increasingly changing weather patterns.
Pat is just one of many people who believes global warming is to blame for increased lightning strikes.  A new study led by Professor Colin Price, the head of the Department of Geophysics, Atmospheric and Planetary Sciences at Tel Aviv University in Israel, says that for every one degree Celsius of long-term warming there will be a near 10 percent increase in lightning activity.
Also, the NASA Goddard Institute for Space Studies and Columbia University researchers Colin Price and David Rind say in their article 'Possible Implications Of Global Climate Change On Global Lightning' that future climate change could have significant repercussions on two related natural hazards: lightning and forest fires.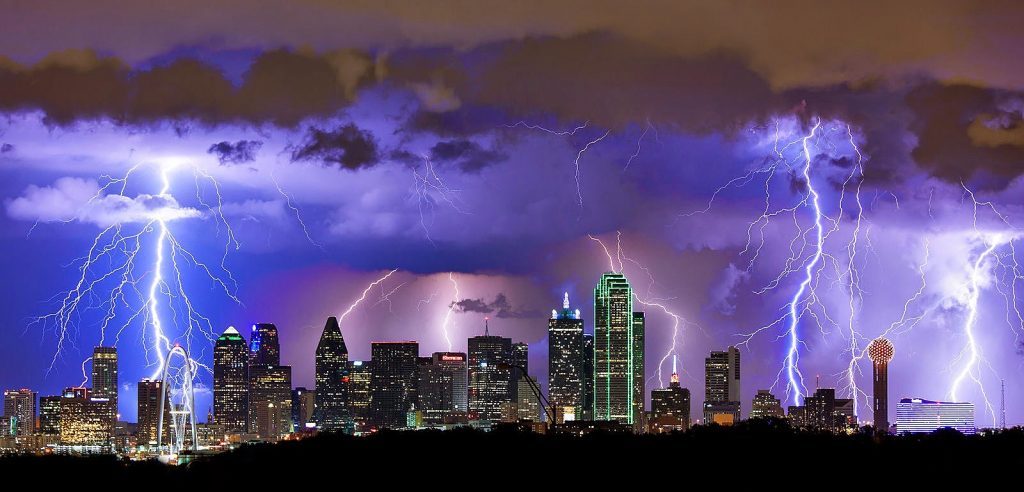 Effects Of Lightning Strike
The truth is, increased lightning strikes will have a tremendous effect on many industries including oil and gas, utilities and energy, industrial facilities, manufacturing, information technology and transportation, causing downtime and damage to sensitive electronics and equipment. That is why executives need to stay informed of the many effects and impact increased lightning strikes will have across the globe with the most recent research, data and testing.
For more information about taking a proactive approach against lightning, please contact JoOnna Silberman: JSilberman@lightningprotection.com or phone 303-951-3158.